K2_TAB_INFORMACJE
Technical parameters

Construction type

steel

Total weight

2700 kg

Load capacity

2110 kg

Length (internal)

4000 mm

Width (internal)

2100 mm

Wheels

R10C

Brake

yes

The chassis / axle

2x1350 kg

Top speed

100 km/h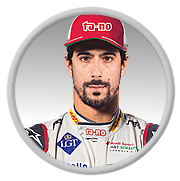 PHPSLIDER_16
PHPSLIDER_16A
K2_GWARANCJAK2_SERVICEK2_TEMPO100
K2_OPIS_PRODUKTU_TYT
A trailer with excellent traction properties. Ready for heavy duty in even the most demanding conditions.
TA-NO Autotransporters
is the best choice whenever availability is the key. And if you add our service solutions to this, you are provided with everything you need to deal with the task at hand, under any conditions.
This flexible
trailer used for vehicle transport
will be a delight to even the most demanding users. Its novel, technical solutions are inspired by sublimed needs of the users. Everything is well-thought, harmonious and ergonomic.
The TA-NO Gravity group
of tow trucks features a gravity tipping module of the transport platform without the need to use hydraulic controls.
The loading angle is only 6 degrees.
K2_PRODUKT_PODWOZIE_TYT
Very stable, welded, V-drawbar
All parts of the frame galvanized, corrosion-resistant
Solid axles with independent suspension
Coupling head with built-in correct coupling indicator
K2_PRODUKT_PLAD_TYT
A gravity tipping platform
Anti-slip surface
Steel loading skids (1,5m.)
The loading angle is only 6°
K2_PRODUKT_WYMLAD_TYT
Length (internal): 4000mm.
Width (internal): 2100mm.